Description
Don't have time to recreate templates from scratch? Do you need to create a report or plan urgently? Are you new to your job? Or do you want to become an awesome project manager? If your answer is yes to any of these questions, then our Project Management Templates Bundle is the right fit for you!
Over 350+ templates were designed by experts.
Start ASAP with our instant download.
Our templates are fully editable and compatible with MS Office.
One-time payment. No subscription fees.
Free updates every month are sent to your inbox.
Dedicated support team.
Templates included in the bundle -
Agile - 23 templates
Change Management - 16 templates
Benefits Management - 8 templates
Heatmaps - 4 templates
Incident Management- 8 templates
Meetings - 21 templates
PMO - 16 templates
Project Budget - 8 templates
Project Closure - 11 templates
Project Dashboards - 28 templates
Project Initiation – 37 templates
Project Plans – 32 templates
Project Risk and Change Management - 19 templates
Project Status Report – 36 templates
Project Timelines and Roadmaps - 15 templates
RAAID - 22 templates
Resource and Capacity Planning - 26 templates
Task Management - 19 templates
PowerPoint templates- 12
Service Requests-3
Free PMP template
How to download in less than 2 minutes?
FAQ
1. Is it safe to provide my credit card/payment information?
YES, our store is powered by Shopify which is one of the most trusted e-commerce platforms. Shopify is certified Level 1 PCI DSS compliant. All Shopify stores include an SSL certificate that uses industry standard 256-bit encryption technology. This is the same level of encryption used by large banks to keep your information secure.  
2. Will I get support if I have an issue or a query?
Definitely, yes, we have a dedicated support team who will happily assist. It can be an issue or any help with our templates. Our support policy is to address the customer query ASAP regardless of the product they purchase.  
3. Is this a one time payment or monthly membership?
All our products are ONE TIME PAYMENT. We do not offer subscriptions so whatever you pay will be be one time.  
4. How do I access my downloads?
After you checkout, you will be taken to a download page. You will also get a download link in your email.
5. What if the download link does not work?
Sometimes links can be blocked by a corporate firewall so please try using the link from a different network or from home. If you still cannot access drop an email to support@techno-pm.com and use our Contact Us Page.  
6. Do you provide refunds?
We will REFUND the full amount in the following scenarios - 

Templates don't work as described, and we cannot fix your problem in a reasonable time. 

Templates are missing from your download and we cannot provide you the same templates shown on the site.
You are not able to access the download. We will try to provide different mediums but if none of them work for you then we will refund your amount. Check our Refund Policy.  
7. What are the different types of payments accepted?
We accept PayPal, Apple Pay, Google Pay, Master Card , Amex and VISA. 
8. Do these templates work with Excel?
Yes, the templates are built using MS Office so will work on Excel.
9. Can the templates be customized or edited?
Yes, our templates can be edited and changed as you need. There are no restrictions.
10.

Why do you have a logo on the documents?
The Techno-PM logo is only visible on the template images. We do not use logos on templates so you can customize the template as needed.
9.

How will I get my FREE monthly updates?
We will send download links to your email in the first few days of the month. We will send it to the email provided when making the purchase.
Customer Reviews
06/28/2022
Olabisi A.

United Kingdom
It was great using the templates it make my work easier and I always have a great presentations
04/29/2022
Graeme R.

United Kingdom
Project Management Documents
Having to make up PM documents is time consuming and as part of a start up wanted something can use and tweak for the business, techno-pm supplied a trial that I have since purchased the PM bundle, lots of files I probably won't use, but very handy for the files I needed and quickly.
03/30/2022
Satyabrata D.

India
Excellent Template
Thanks for the templates; they are quite useful.
03/23/2022
Deborah W.

United States
relevant templates - easy to adapt
quick easy templates, relevant to most situations and very easy to adapt to your own organization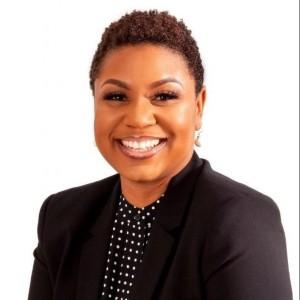 MD
03/22/2022
Miriam D.

United States
Great document!
The SOW was just what I needed. I was able to make a few adjustments to fit the needs of my organization and overall I am very pleased.
Payment & Security
Your payment information is processed securely. We do not store credit card details nor have access to your credit card information.